Wedding & Engraveables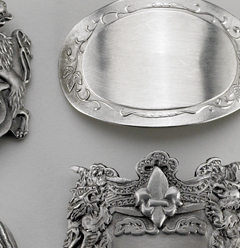 We can laser engrave on the glass body, our supplied pewter medallions, or on the flat lid area. We will also provide the blanks for those who do their own engraving.

Minimum Order Requirements and Charges
Minimum order for laser engraving: 24 pieces per setup.
Laser engraving setup on glass: $50.00 net per design
Laser engraving setup on lids: $50.00 net per design
Run charge per piece depends on quantity and size of decoration.
Please send artwork for firm quotation.