American Glassware & Barware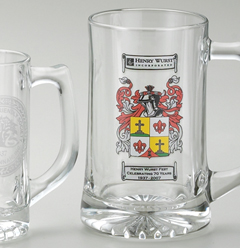 We work with all major American glass suppliers. If there is an item you are looking for that is not pictured, please let us know.

We can provide decorated or blankware of the following:
Classic Drinking Jars/Mason Jars
Decanters in all shapes and sizes including European Decanters
Stemware/Wine Glasses (American and European)
Mixing Glasses
Pint Glasses (American and European)
Classic Beer Mugs
Pilsner Glasses
and much more...

Custom gift packaging available for orders of 1500 or more pieces.